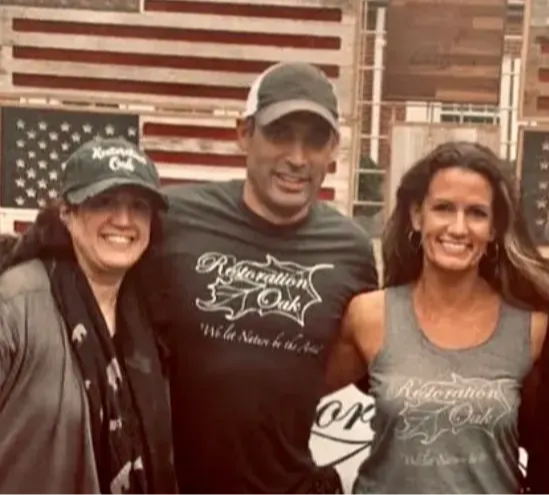 ---
---
---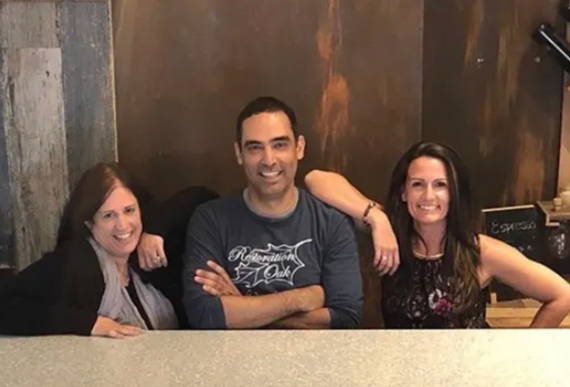 Omar's journey towards developing Restoration Oak began in 2003 when Omar took a life changing trip to Colombia, the country of his family's roots. During the year that he spent there, he immersed himself in the diverse culture of the native people. He met artisans that put their hearts and souls into crafting items that reflected the natural beauty of Colombia. Their work ethic and craftsmanship were unlike anything he had seen before. This experience lit a fire inside him and inspired his own creativity, as well as his love of nature and the preservation of the environment.
Omar developed a passion to create unique pieces made from repurposed wood, leather and any other Eco-friendly resources. He believes in letting nature be the artist when crafting his uniquely beautiful furniture, mirrors, and other home décor. After years owning and running his construction company, Omar founded Restoration Oak in 2017, located in beautiful and eclectic Sea Cliff, NY. Restoration Oak combines Omar's creative Eco-friendly design concept for living, while creating a space using products that are both friendly to the environment and aesthetically beautiful. He was able to create a complete home decorating center by offering design materials for the home and beautifully handcrafted home décor items made by other artisans both local and from all around the world. There is a story to all the items offered. The Artisan Boutique finally allows Omar to tell the stories of the amazing craftspeople that he met and bring their unique pieces into your own homes. We hope you love what Omar has created as much as we do.
---
Omar River- Founder & Partner
Omar Rivera is the Founder and Visionary of Restoration Oak, an Artisan Boutique and Eco-Friendly Design Center that he began in 2017. Something of a Renaissance Man before finding his ultimate passion in life, Omar's previous experience (including his contracting business Samix Restoration and Design, Inc) laid a strong foundation for his future vision. Omar's diverse background allowed him to envision not only an Artisan Boutique that showcases authentic handcrafted goods from around the world, but also an Eco-friendly design center that incorporates natural materials that can be used in home renovation and décor. A life-changing trip to Colombia fueled his desire to create handcrafted furniture and décor items, and his fifteen years of contracting experience and expertise in using reclaimed wood and other natural products allows him to bring those creations to life. His unique perspective on home design and décor, his attention to detail, and his drive for perfection is a product of years of hard work and effort. Contact Omar at info@restorationoak.com to discuss your renovation and design project or that beautiful furniture/décor piece that you have been envisioning for your home.
---
Dina Corigliano is a Partner at Jeffries & Corigliano, LLP, a boutique immigration law firm located in New York City. In 2018, Dina hired Omar to do some outdoor woodwork and repair on her 1917 Georgian Colonial home in Glen Cove, NY. She quickly became enamoured with his excitement for his work, his professionalism, and his vision of expanding Restoration Oak. They subsequently joined forces and entered into a partnership and have exciting plans for Restoration Oak in the future. Through her investment in RO, Dina has found her own passion for design and home decor and continues to seek opportunities for expansion and growth with the goal of enhancing Omar's original dream and vision. She currently plays an active role in sourcing products for the Artisan Boutique and handles all RO's Social Media. Contact Dina at info@restorationoak.com to discuss future business endeavors.  
---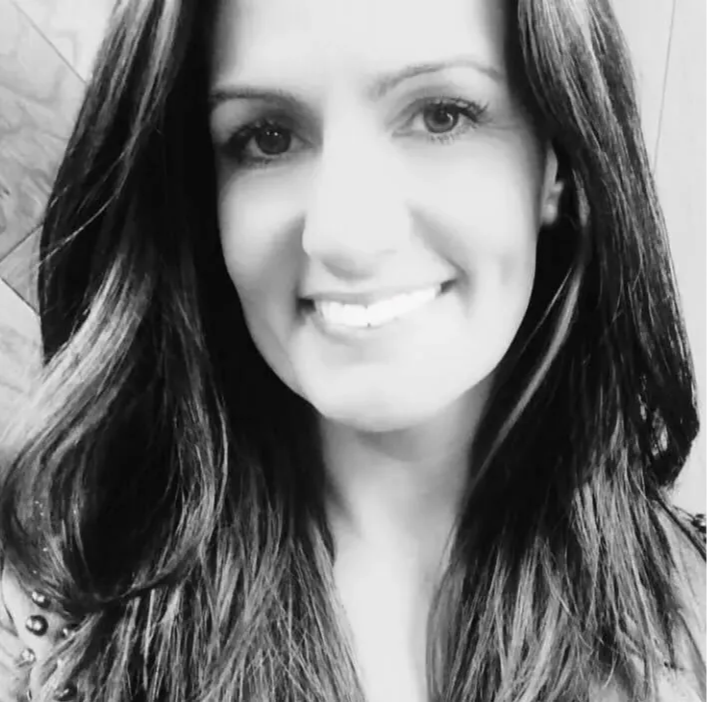 Nichole Garofalo- Lead Designer
Nichole Garofalo brings over 26 years of experience in flooring and sales to Restoration Oak. This background offered her a unique opportunity to work with clients in designing, guiding and educating them in selecting the right floor for their needs and this also fueled her passion for Interior Design. While enrolled in school for Interior Design, Nichole became actively involved in the Long Island Chapter of the Interior Design Society (IDS) and served a two-year term as President of the Student Chapter. She also won the Best Student Design award in the IDS 2nd Annual SWATCHED competition and has served on the committee for such ever since. Omar and Nichole both grew up in Port Washington, NY and collaborated on several projects together before joining forces. As Lead Designer for Restoration Oak, Nichole is able to combine her love of interior design with a critical eye for detail, outstanding customer service, and a unique perspective to all of her clients. We are extremely grateful for her guidance and expertise and look to her to take Restoration Oak to the next level. If you are interested in starting a new design project, getting some input on refreshing a space, or simply have questions, email Nichole at
info@restorationoak.com
227 Glen Cove Ave
Sea Cliff, NY 11579
Phone : (516) 200-6447  
info@restorationoak.com