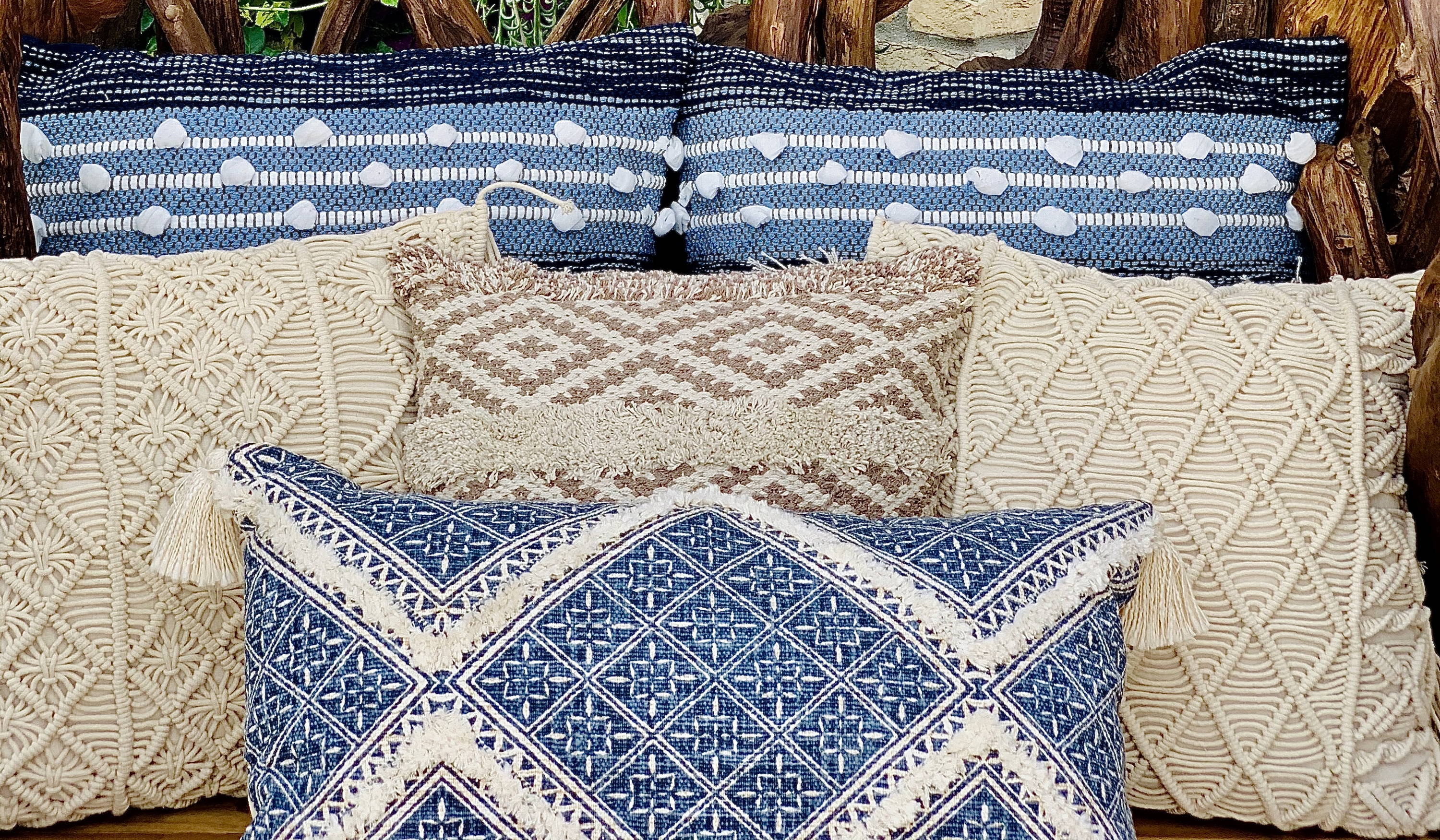 Summer is still in full force, which means it's not too late to spruce up your outdoor space. While you might not refurnish every year, you may want to freshen it up by incorporating a few new decor pieces!
---
Start by creating a unique seating area as the focal point of your space.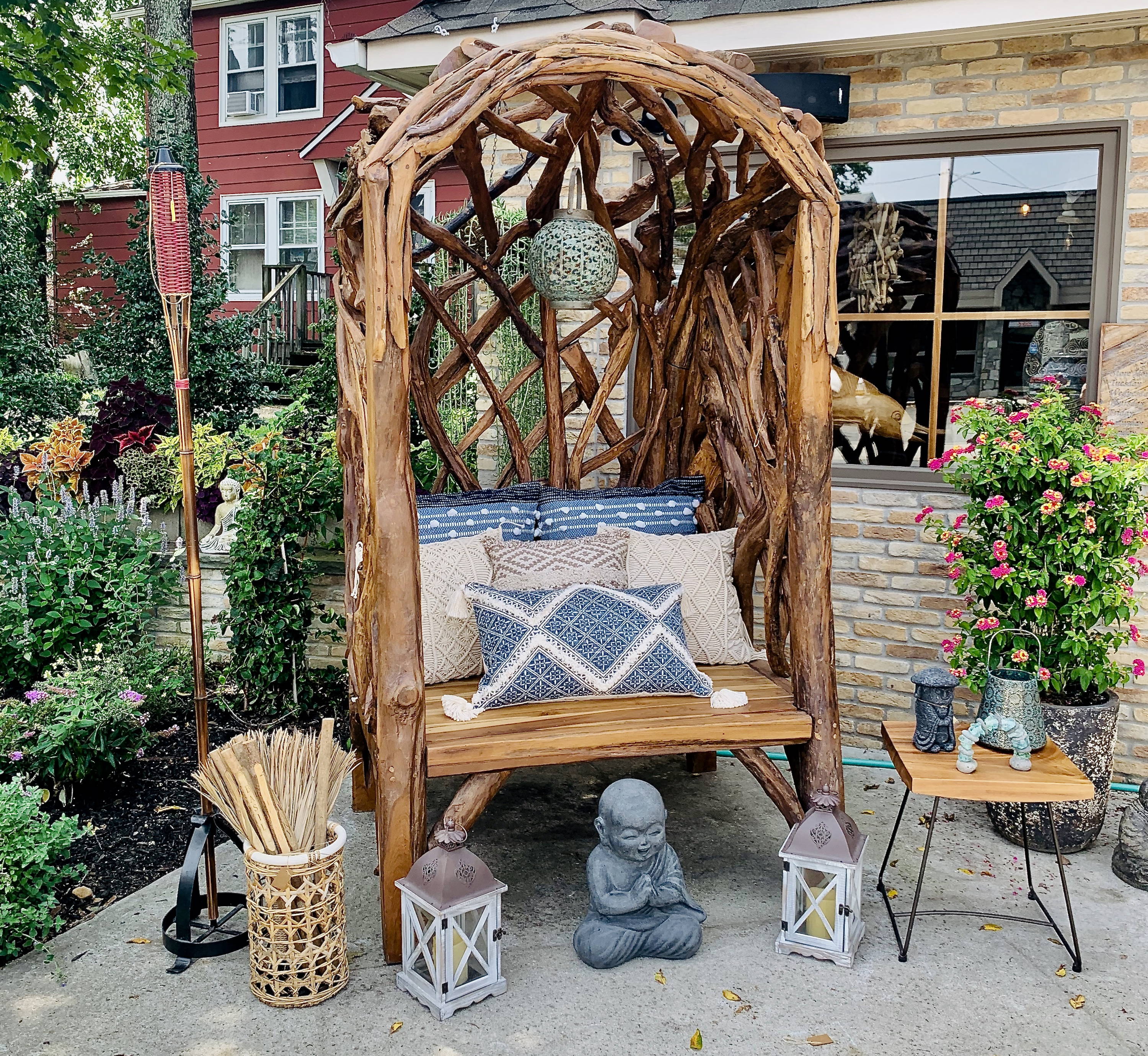 Form, function, and beauty—lanterns are the best kind of triple threat. Incorporate another layer of cozy to your space by sprinkling a few lanterns on the ground, end table or simply hang it!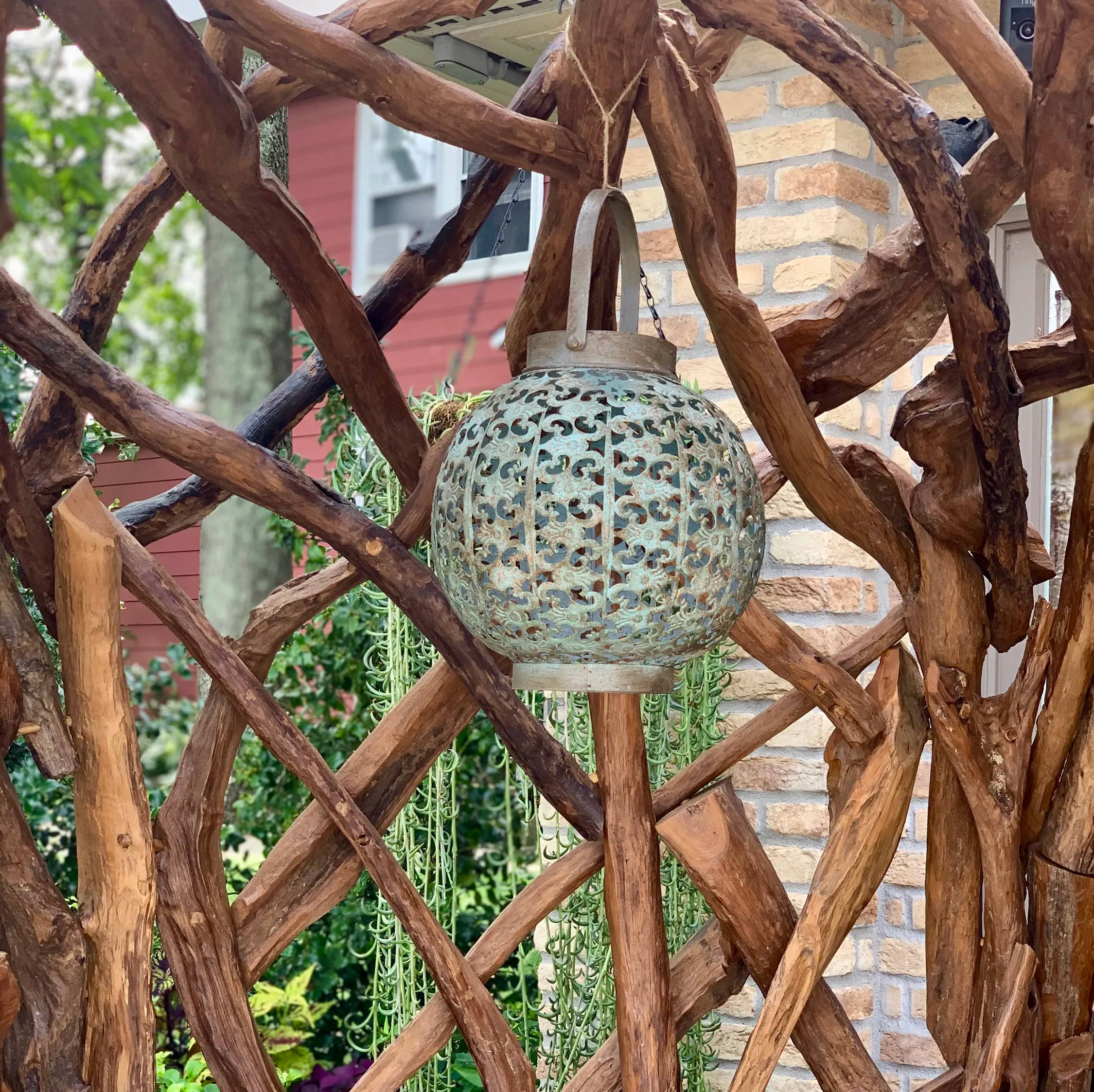 Add new textures and colors to your space. Consider incorporating indoor/outdoor throw pillows to get even more use out of your decor. Our indoor/outdoor pillows are great for styling and will enhance any seating area.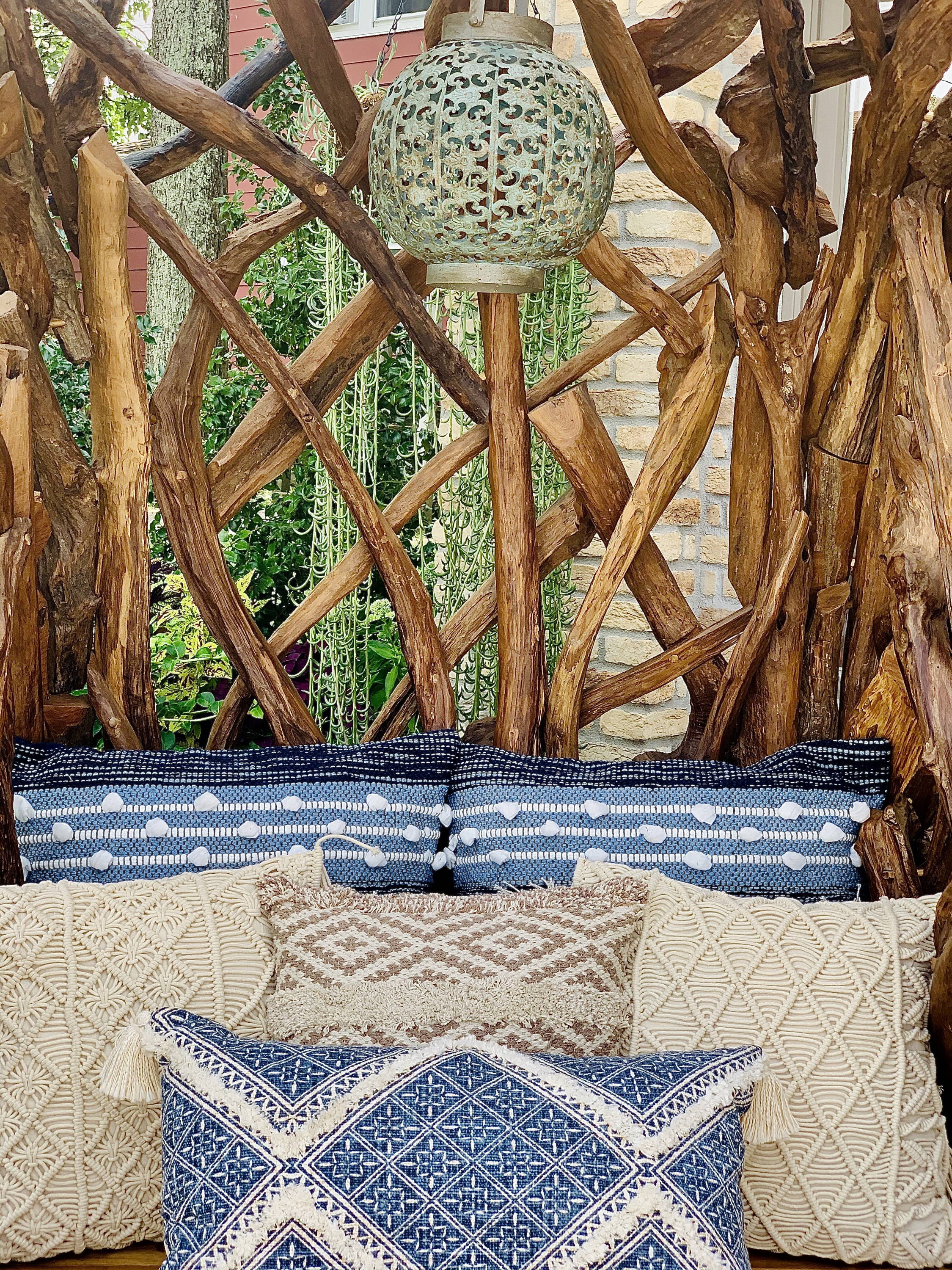 Using a cement fire pit designed for easy use while entertaining, these little pits are perfect for ambiance and making S'MORES!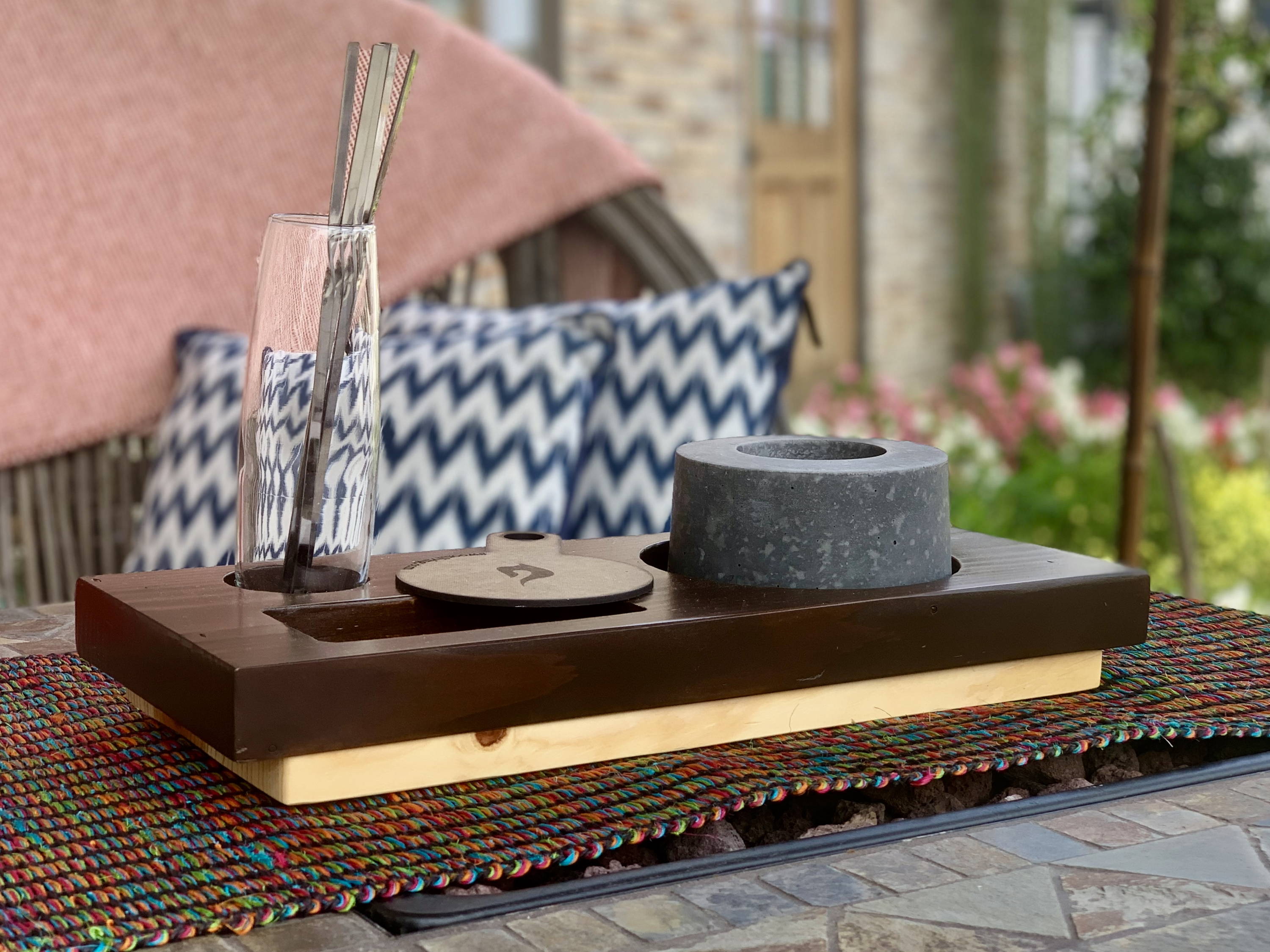 Adding a taste of serenity to any garden space, our peacefully seated Buddhas provide dimension and beauty to your secret garden.